No two organisations face exactly the same issues or experience the same problems, so our programs are created and specifically tailored for you. We focus on understanding your individual challenges, goals, objectives and aspirations.
This enables us to design engagements that are unique, easily applied and, most importantly, sustainable.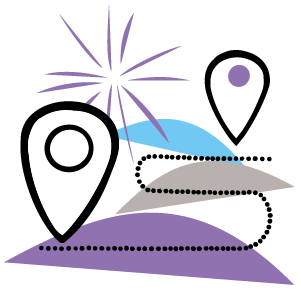 In most cases, the engagements will involve and be 'owned' by a variety of stakeholders, each of whom may have distinct yet equally important views and goals. It is key, then, to meet with them to understand their individual and collective views
Having established the 'key stakeholder picture', input from others can be valuable to provide additional insight and information. This may be done through 1-1 conversations, focus groups, staff surveys, mystery shopping and observations of key settings from a neutral point of view
Once the initial research has been completed, the original objectives may be re-examined and adjusted or validated, ensuring all move forward with a common purpose or goal.
The program / engagement is now designed so as to deliver the agreed outcomes in a manner that works for that organisation
The next phase centres on planning, project management and implementation. Working in partnership is essential and ensures the rollout is as seamless and effective as possible with issues identified and addressed early
Next steps may take many forms and may include designing and facilitating further workshops, establishing a cadence of consultation, further analysis and engaging other parts of the organisation
We don't believe in events.
We achieve traction and sustainability by:
Targeted learning experiences focus on identifying and building critical knowledge and skills for all levels from front line to executive teams, while ensuring the organisational objectives and frameworks are aligned
Participants apply their new knowledge, skills and behaviours to real world problems to test and develop their capabilities
We use a variety of face to face and virtual strategies, supported by a range of technologies to maintain engagement and enhance retention
Get in Touch.
We will respond to your request shortly.